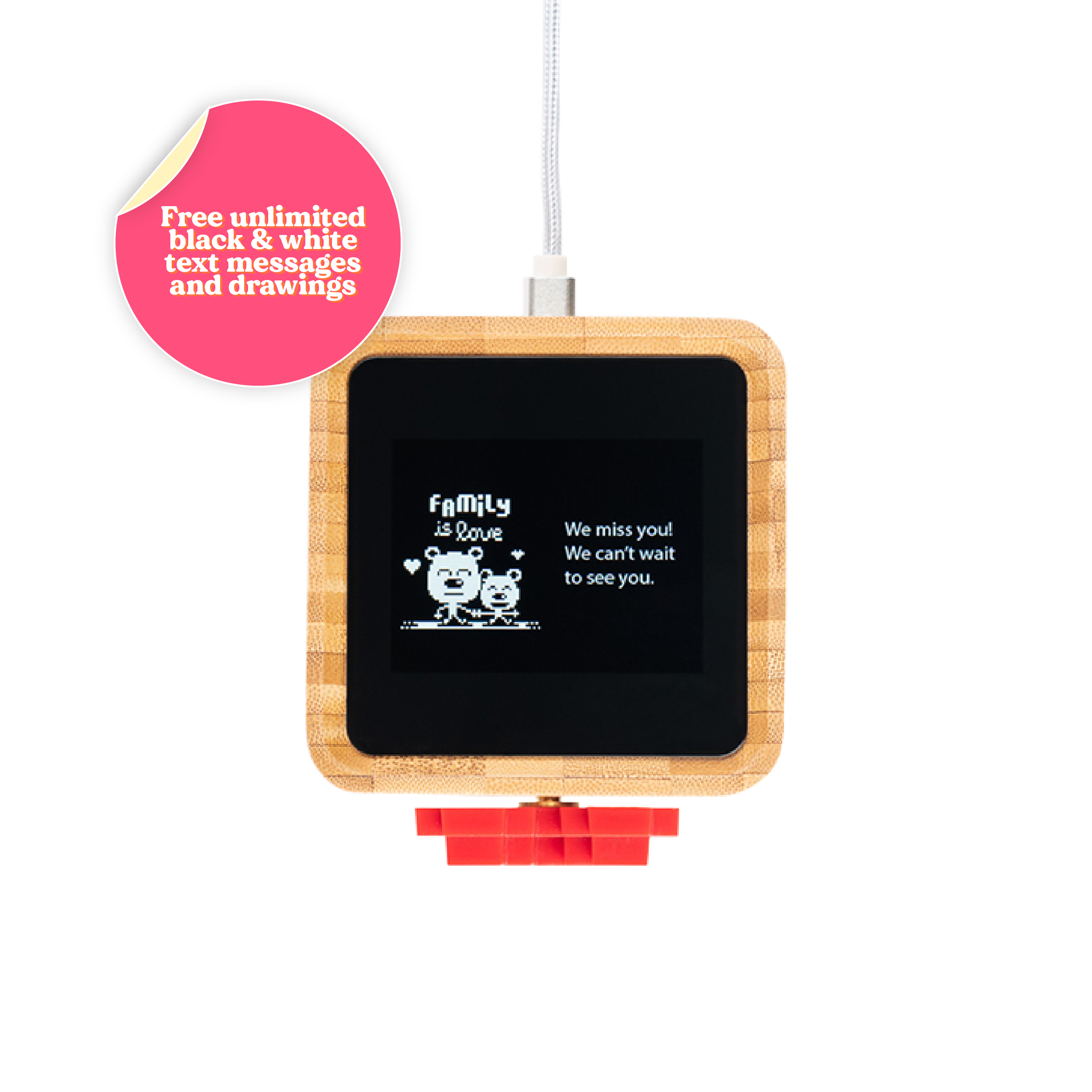 Lovebox Black & White
Buy 2 for

£59.99

each
Buy 1 for

£89.99
v
How does the Lovebox work?
Send photos, love notes,
drawings, or stickers to the
Lovebox thanks to our free app

The heart of the Lovebox
will spin when the
receiver gets a message

Your loved one can spin the
heart to send you back a
waterfall of hearts on the app
Tech Specs
Material: Wood (box), ABS (spinny)
Screen: LCD screen 320 x 240 resolution
Connectivity: WiFi 2.4Ghz
Dimensions: 3.5x3.5x3.1in
Weight : 1.54lb
Included with your Lovebox Black & White
Rest assured

They bought it, tried it, and tell you about it
They bought it, tried it, and tell you about it
All your questions answered
the perfect gift!
my boyfriend got this for me for my birthday and it is my favourite thing ever. i have it set up in my room, it's so nice to come back to cute little messages from him. we found that others are also able to send you messages as long as they have the app & your personal code, so my little sister also sends me messages. it's a really sweet gift, especially for someone whose love language is words of affirmation!
Lovely Gift
Blends in well with my partner's home deco, very cute and lovely way to keep in touch with LDR. Would be great to have more stickers and GIFs. A search button to find them would make it easier too
My Kids love it when I'm away
Thanks for this - it means I can message my kids and make them feel loved when I'm away working! Without having to give them a phone!